Lamppost Farm.EDU
EDU Opportunities Up Close and Personal
Lamppost Farm.EDU is your invitation to Explore, Discover, and Understand through Lamppost Farm educational opportunities. Since 2007, Lamppost Farm has offered workshops and experiences including maple syrup harvesting, butchering pigs, salsa making, cider pressing, and processing chickens. We, also, experimented together with building concrete countertops, bathroom and kitchen cabinets, and other furniture. In October 2008, 40+ people built a meal together through participating in seminars around the topic of "Regenerative Agriculture, Regenerative Faith." Some of the seminars included making apple butter, baking bread, growing and harvesting vegetables, building and using a wood fired oven, using agriculture in missions, and the integration of faith in our partaking of food.

Our hope is that participants at Lamppost Farm will take every moment they are here to either explore their surroundings, discover something new, and understand a bit more than when they arrived.

Upcoming Lamppost Farm. EDU encounters include:



---
Powered by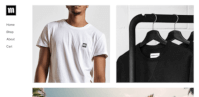 Create your own unique website with customizable templates.