Hello! My name is Kyle Work and I will be doing some blogging here at the Lamppost Farm website. I am an intern at the farm and started at the end of January. I decided to apply at Lamppost because I felt unfulfilled in my college experience (I was accumulating a great deal of "head knowledge," but I have always valued hands on/experiential learning) and I felt that God was leading me to take a risk, step out of my comfort zone, and try something new. The experience has been completely exhilarating so far and I have been learning a ton about God, God's creation, and myself. I love reading, writing, and music.
________________________________________________
What are some of the connections between an agrarian lifestyle and faith?
How do we connect our work on the farm with God's work in the world?
Here at the farm, what are we seeing, hearing, exploring, and discovering; and how does it contribute to how we understand the world and our place in it?
What spiritual lessons can we learn from the physical world?
________________________________________________
I hope to explore all of these questions (and more) and to provide a glimpse into the life of Lamppost Farm in the posts on this blog.
________________________________________________
In farming, everything is done in relationship to something else, and all the parts of the whole are equally important. For example, in order for a herd of cattle to be healthy, they must graze grass. Periodic grazing preserves grass in its growth (or vegetative) stage, during which the plant roots spread out, as they do in a lawn. As grass extends across the land, it becomes an insulating layer that shields the earth from direct heat, which helps to retain moisture. When rains come, the live grass and dead grass material act as a carpet, slowing the water runoff and giving it more time to be absorbed by the soil. The more the water is absorbed, the more it is stored, and the longer it will take the soil to dry out after the rains.
In other words, the grass is dependent on cows because it must be eaten at the right stage. If it is overgrazed then it will not be well rooted, and if it is undergrazed then it will become old, dry and unpalatable. The grass also depends on soil for nutrients and moisture. The cows depend on the grass for food and they depend on the soil so that the grass can grow. The soil relies on the grass because the grass's root system allows the soil to absorb moisture, preventing erosion.
If any part of the ecosystem suffers, the whole system also suffers. If all the parts flourish, the system flourishes and teems with life - it is fruitful and multiplying, as it was created to be. The health of the ecosystem as a whole is directly related to the health of each individual part. It is amazing that our God created and sustains a system where all things will benefit mutually - if everything properly does its part.
Human relationships are exactly like relationships in an ecosystem and can only be sustained by the proper treatment and placement of the integral components. We were created to live in right relationship with God, others, ourselves, and creation. Church is founded upon these relationships and each relationship relies on the others for the health of the whole earth (shalom).
The world is not as it should be because relationships (with God, others, ourselves, and creation) are not as they should be. In every redeemed relationship there is hope like the hope for a mustard seed or yeast. The Kingdom of God grows from small beginnings, and one way we can expand the Kingdom is by living in right relationships and recognizing the interdependence of these relationships for shalom.
As Martin Luther King Jr. put it, "Whatever affects one [part] directly, affects all [other parts] indirectly, I can never be what I ought to be until you are what you ought to be. This is the interrelated structure of reality."
May we continue to strive for wholeness in each and every relationship we encounter as doing so will bring healing, restoration, and maybe even flourishing to a broken and hurting world.

---
Lamppost Farm


Steve & Melanie Montgomery, Marney Broderick

14900 Market St.

Columbiana OH 44408

Phone: 330-482-3246

Email:

lamppostfarm@gmail.com

O

ur farm store is open Saturdays:

9:00 a.m. to 4:00 p.m April - November,

9:00 a.m. to 1:00 p.m December - March

Hope you stop by!
Powered by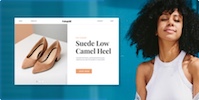 Create your own unique website with customizable templates.