Support Lamppost Farm



At Lamppost Farm transformation happens through hands-on work during long and short-term experiences, the preparation and eating of food fit for kings, and the participation in relationships with others, God, and God's Creation. Instead of being a farm bent solely toward production for our income, we desire to partner with others, financially, so that we have the freedom to slow down a bit and take time to walk together with others through life on the farm.

Lamppost Farm needs to raise about $85,000 each year in order to create this space where transformation happens. Would you consider being part of our support structure? One-time, monthly, seasonal, and special project gifts are all appreciated. Every dime of your gift goes toward the ministry of Lamppost Farm!

You may donate on with the button below, via mail, or in person.

Click here to view our

Special Projects Brochure (Page 1)

-

(Page 2)

Thank you!!!

Lamppost Farm, 14900 Market St., Columbiana, OH 44408 lamppostfarm@gmail.com
We are a 501(c)3 organization for the purposes of Christian ministry and education. All gifts to the Farm may be tax-deductible.
Powered by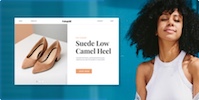 Create your own unique website with customizable templates.