Who We Are: The Montgomerys, Marney Broderick,
our Board, Interns & Employees
The community at Lamppost Farm strives to model what good farms should . . . right relationships. A healthy farm displays right relationship with God, His creation, and His people through a variety of gifts, aesthetic beauty, and the participation in purposeful work.

We chose the name Lamppost Farm based on the lamppost in the Chronicles of Narnia. As Lucy emerges from the wardrobe into a snow-covered forest, a lamppost stands among the trees. It marks the entrance into a new world, where something is different. We want to offer an entry-point into a world where something is different. Therefore, Lamppost Farm is your farm! Come, explore life around us. Buy some of your food from us. Learn & grow with us. Celebrate, laugh and relax with us. Come and be with us on this journey!
The Montgomery Family: Steve, Melanie, Nate, Drew





, Amelia, and Lucy
Steve is the Director of Farm & Education. Melanie is the Director of Organizational Life. Nate, Drew, Amelia, & Lucy call this home. At the farm, we lea

d tours, help facilitate events, care for the animals and land, raise and sell quality food. Everyone contributes, whether through work, hospitality, community involvement, animal husbandry, or sharing space.
Read the Montgomery Story.
---
Marney Broderick


​Marney has been a part of the farm since the beginning, partnering with the Montgomery family in stewarding the farm. She originally hails from New Zealand with farming in her DNA, and brings a little of her homeland to the farm in her Coopworth sheep. Her passions lie in caring for the sheep & egg layers and helping in the gardening operation and permaculture orchard. It's her desire to create beautiful, hospitable spaces for people; and to come alongside those, who intersect the farm, in discipleship roles, fulfilling her calling of 'feed my sheep.'
---
The Interns
Lamppost is also home to a crew of interns who have joined the farm community for either a summer or an entire year. The interns participate in the various aspects of work, rest, and relationships on the farm.


Board of Directors
Chuck Rankin- I studied Engineering, did research at Alternative Appropriate Technology and started farming in Ohio in the 1970's. My wife, Kathleen, and I have been married for 44 years, we have 4 children and 8 grandchildren. I am now farming 150 acres in Medina Ohio and operating a manufacturing company in Akron. My role on the board is
MENTORING FRIEND

Marney Broderick- I have made my home at Lamppost Farm and have been invested in Lamppost Farm, for 10 years as a mentor, investor, community member/staff and VP of the board. A new role in my life I am most proud of is Nana to 4 grand babies! I am also a Hospice Nurse. My role on the board is
CHARMING HOSPITALITY

​Greg Bowman- I was schooled in ecologically healthy farming systems by soil scientists at the Rodale Institute and family farmers throughout the East, South, and Midwest. I delight in exploring the intersections of deep faith, social justice, wholesome agriculture, resilient community, and good food. My role on the board is ENGAGED ADVOCATE
​
Beth Scheller- I have lived in Columbiana most of my life and continue to share life there with extended family as well as my husband, Mark and 3 kids. I have served the YMCA for over 20 years and currently serve as the Chief Operating Officer over the Youngstown Ohio area YMCAs. My role on the board is STRATEGIC OPERATIONS

Scott McCrea- My role on the board is ENCOURAGING ADVISOR

David Barbee-

​Wendy Whelpley-

---
Lamppost Farm Animals : The Employees That Do Most of The Work
Lamppost Farm employs a dedicated workforce including cattle, pigs, chickens, turkeys, dogs, sheep and even a llama! Our animals work to regenerate the soil through being the animals that God has created them to be. On the farm, cows eat, chew their cud, and spread their manure. The landscape management that is going on is re-claiming fields and building soil. In old corn or soybean fields, chickens move daily in their field pens to forage for grasses and gobble up bugs. They leave behind a layer of manure that within a year has caused native grasses to grow, enriched the soil, and improved the pasture for future grazing.
See more of our Devon Cattle, Berkshire Cross Pigs, and our Pastured Poultry operations.
---
Powered by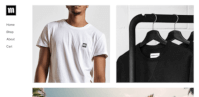 Create your own unique website with customizable templates.