Music Video by Switchfoot - "This Is Home"


| | |
| --- | --- |
| | "First, home is a place of permanence. Whether connected to a stable location or not, home signifies what endures over against what is transient. At home we are host, not guest. Second, home is a dwelling place. Saturated with meaning, home is no mere domicile. We are at ease at home because we know the way around, we know the family customs, the quirks and the jokes - the 'rules of the house.' Third, home is a storied place. A home is a dwelling made familiar and particular by the stories that have shaped it. At home, the stories we remember recall our common past and infuse our hoped-for future. Fourth, home is a safe resting place. Home is a berth where we are secure and at rest because of the mutual respect everyone has for the integrity of the inhabitants. Fifth, home is a place of hospitality. At home we take family in; ideally, we also welcome the stranger becasue we are at ease, without fear. Sixth, home is what we inhabit. More than merely where we reside, ecologically understood, home is our habitat, and as such, it includes our nonhuman neighbors. Home roots us in the sights, smells, and sounds of a particular piece of earth. Seventh, home is a point of orientation. From home our world is made meaningful. Away from home we become homesick. Eighth, home is a place of affiliation and belonging. Home is, minimally, where they have to take us in, like it or not. Ideally, it is where we are loved and charished even though we are known. Home is where we have a shot at being forgiven." - Bouma-Prediger & Walsh, Beyond Homelessness, pg. 65-66 |
Powered by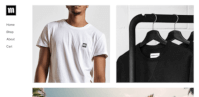 Create your own unique website with customizable templates.