Music Video of Toby Mac's "A New World"


| | |
| --- | --- |
| | "For Christians, calling does not fundamentally begin with questions about ourselves but about God. Like the Pevensie children in C.S. Lewis's Narnia chronicles, we will very likely find ourselves suddenly snatched from a known and comfortable world to another one, where extraordinary things are expected of us that seem far beyond our own talents and capabilities. But as the Pevensies learn, what matters at those times is not so much what they bring to Narnia's moment of cultural crisis as that 'Aslan is on the move.' If we believe that God is still on the move in human cultures, then our most basic questions have to be, What is God doing in our culture? What is his vision for the horizons of the possible and the impossible? Who are the poor who are having good news preached to them? Who are the powerful who are called to spend their power alongside the relatively powerless? Where is the impossible becoming the possible?" - Andy Crouch's, Culture Making, pg. 214 |
Powered by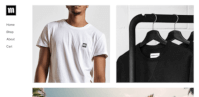 Create your own unique website with customizable templates.