Where to find our products
1.
Our farm store!
We are open on Saturdays, from
9:00 a.m. to 4:00 p.m.
(9:00 a.m. to 1:00 p.m. in the winter: Dec. to April). Just pull in the driveway, the store is the white building with carriage doors, straight ahead. We accept credit cards (Visa, MasterCard, Amex, etc.), cash, and checks. We love to meet and interact with our community members, so please do not hesitate to stop in and ask us questions during store hours. WE SELL ALL OF OUR PRODUCTS BY THE CUT AND IN BULK. JUST ASK US!
2.
Lake-to-River Food Cooperative
A dynamite collection of local food producers partnering with local food consumers! Check out the
website
and join the party
3.
Berry's Natural Food Market
Located at: 4405 Mahoning Ave. Youngstown, OH
4.
Aqua Pazzo Restaurant
​Located at: 492 Mcclurg Rd. Youngstown, OH
5.
Bistro 1907
New location going in to downtown Youngstown SOON!
6.
Homestead Kitchen and Cocktails
Located at 163 Town Center Ave, Columbiana
7.
The Village Pump, Canfield
8.
Orange Avocado, B
oardman
9.
Cultivate Cafe
10. Various food trucks in the Columbiana area
Powered by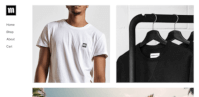 Create your own unique website with customizable templates.